Day 1 June 1, 2013
_____________________________________
Saturday, June 1, 2013
Canyon

The Beartooth Highway is closed. The only alternative, the drive from Billings through Red Lodge to Belfry then the Chief Joseph Highway to the Park is long, but beautiful. Route 308 winds past the old Smith mine, a series of deteriorating corrugated metal buildings, slanting in geometric shapes on green and brown hillsides. Below, a creek winds through overgrown banks, while across the ravine, a red dirt path leads to stone markers reciting the mine's tragedy: "Goodbye. Wives and daughters."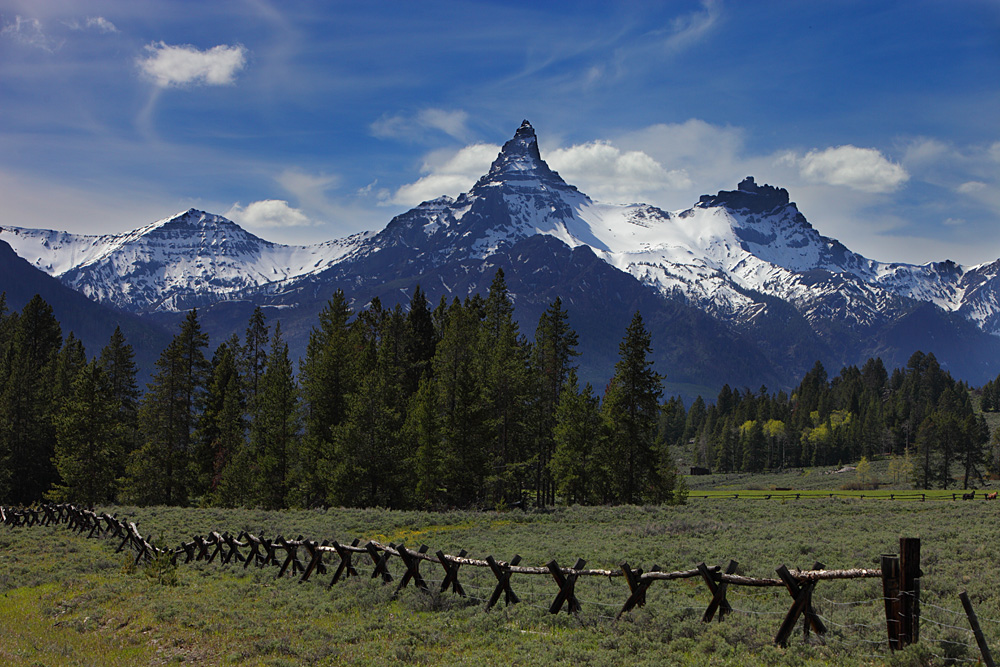 We pass "World Famous Banana Cream Pies" and horses grazing in tall spring grass: three bay, three chestnut, three palomino and two line-back duns staring back at us. A meadowlark glides across the road. The highway descends in curves winding along the Clark's Fork past the Switchback Ranch, then the Two Dot Ranch, until it makes a U-turn to the Chief Joseph Highway where it climbs past red rock cliffs and green, forested mountains. Pronghorns graze, meadowlarks sing, a blue moth flits among the arrow leaf balsam root. The Beartooth Mountains are covered with snow, snow that blows across the pass, and here we bask in sunshine listening to meadowlarks.
By the time we reach the Park it's almost 5. Bison graze at Warm Springs and in Lamar Valley. A crowd has gathered at Yellowstone Picnic area to wait for the foxes denned on the hillside while a herd of bighorn sheep huddles in the trees nearby. The road to Tower is torn up, under construction.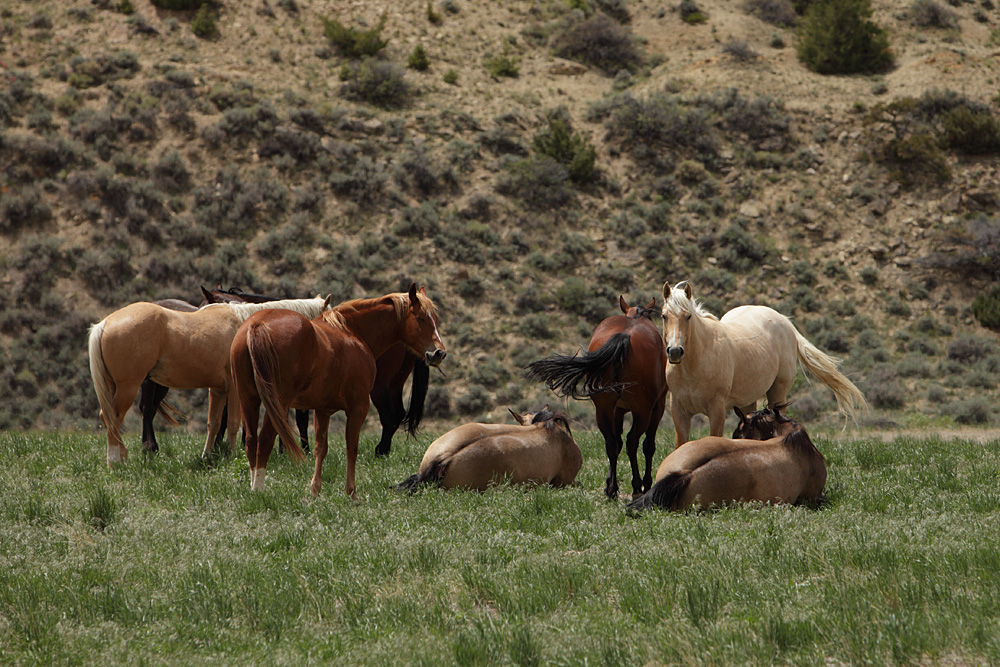 What will the bears do with Calcite converted to a parking lot for backhoes and Front End loaders? Worse, how will we see the bears? It is a necessary evil; the road was filled with potholes and needed renovations for years.
Tonight we drive down to Sedge Bay to watch the sunset. The temperature drops and I slip on my coat as I walk along the beach. Two goldeneyes drift on the waves while swallows dart above like tiny airplanes targeting millions of midges swarming the air. Evening shadows draw a mystical veil over the Park. The remaining light reflects off the lake and the Yellowstone River, casting a glow as we drive back toward Canyon. Darkness and still light.

Author - Christine Baleshta
Photography - Tim Springer


Click for larger image